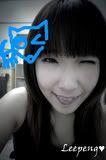 Oh hello. I am leepeng but people calls me purple/amber. and i ♥ 熱い緑茶.
You can mail me at:
friendme@hotmail.com
****************************
Around the World Tour:
*Malaysia
(Johor/Port Dickson/Seremban/KL/Penang)
*Thailand x4
*Australia x1
*China (Suzhou/Hangzhou/Shanghai/Szechuan)
*Taiwan x1
*London x1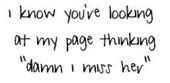 Wednesday, September 25, 2013
Rest
It is in Your arms I found peace and rest . . So blessed.
Friday, September 20, 2013
Blessed.
Grateful for the beautiful night.
Glad that I didn't miss and waste it away..

Hope that such a night will come again.
And the next time, I will be fully prepared. Even if im not, I will just heck it and go all out(:
Monday, September 2, 2013
Would you?
If I told you I love you
If I told you I am

Would you stay
Would you hold me
Would you always be there for me

Additional commitment.
Thursday, August 8, 2013
Hurt.
Soon when I stop hurting.. Everything is going to be over. And I will nvr look back again.
Tuesday, July 30, 2013
Help me.
Here I am trying to reach out to you, telling you how I feel hoping that you will save me from this pain. But you just can't seem to hear me. I'm feeling paralyzed. Will this become permanent?

Dear god, Give me strength to hang on or Give me courage to walk away.
Cause I really don't know what to do anymore.

I really love you so.